 Welcome to — Mind Games Incorporated.
Breeding Intellectual
Minds through

Games.
We are revitalizing and revolutionizing Mind Sports in Nigeria and
the entire African Continent.
Promoting Mind Sports
Enhanced analytical ability, memory skill and logical reasoning capability.
Social Intelligence
Get proactive about improving your people skills and manage your reputation effectively in large social situations.
Scientific Temperament
Build an attitude of logical and rational thinking including; observing, questioning, testing and communication.
Leadership Skills
Learn to gather and analyze information from a wide range of sources to support your vision and strategic decisions.
Time Management
Work smarter, not harder, to get more done in less time by taking a shift in focus from activities to results .
Our Mission —
MGI
Our aim is to promote the fun in playing Mind Game Sports whilst helping players develop their Mental & Interlectual capacity through;
Games & Tournaments.
We organize several tournaments for Scrabble, Chess, Draughts & Monopoly at various levels. Talented players will gain (with) an opportunity to compete for cash prizes, through our sponsored tournaments.
Trainings
We provide training to Players & Trainers looking to get involved in Mental Sports including their Organizers and Adjudicators. We are dedicated to providing training to everyone at national or international level.
Club Setup & Consultancy
We help individuals, schools & corporate groups setup individual or team competitions. Our ultimate goal is to breed competitive minds capable of producing positive contributions to our society.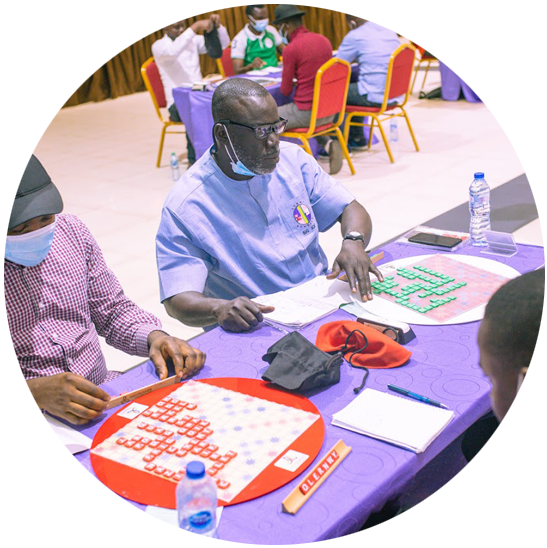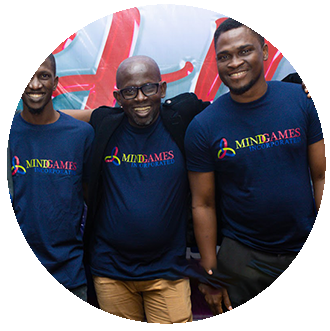 Think, Play & Learn
MGI Games are for people of all ages who enjoy the challenge & fun of playing games.

01. Scrabble
Scrabble is a word game in which two to four players score points by placing tiles bearing a single letter onto a board divided into a 15 by 15 grid of squares to form words.

02. Chess
Chess is a 2-player board game of strategic skill played on a checkered board with 64 squares arranged in an 8 by 8 grid. The goal of is to checkmate the opponent's king.

03. Draught
Draughts, also known as checkers, is a 2-player board game which involves the diagonal "jumping" of uniform enemy pieces with the aim of capturing all the opponent's pieces.

04. Monopoly
Monopoly is a Real Estate board game for 2 to 8 players. The player's goal is to remain financially solvent by buying, trading and developing pieces of Real Estates.
Teaching & Inspiring
Kids

to think.


We are focused and committed to implementing sustainable mind sports programs that improve the mental and psychological state of every young person in our society.


Taking mind sports to schools is a step in the right direction, necessary to breed a legion of erudite, selfless, and exemplary leaders in our society.

Local & International Tournaments
Flexible Training Programs
Coaching Materials & Equipment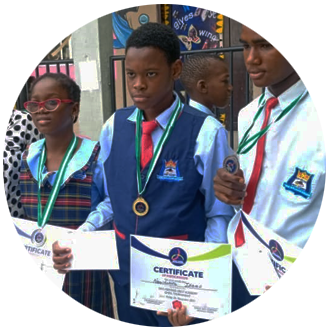 MGI Scrabble Premier League —
MSPL.
Scrabble is played by millions of people worldwide. Our aim is to encourage players
enjoy their mental development process.
Want to learn more about the MGI Scrabble Premier League? Click here.
MSPL Team Owners Retreat & Dinner
Qualifiers Race to MGI Scrabble Grand Slam,
2022.
Every year, we curate the best players from all MGI approved events into a single
Grand Slam championship.
| Rank | Avatar | First Name | Last Name | Country | MGI ID |
| --- | --- | --- | --- | --- | --- |
Want to learn more about the MGI Scrabble Grand Slam? Click here.
MGI Club Membership
Get access to exclusive news, discounts & deals.
Whether you are a beginner or renowned master in any of the MGI games, joining the MGI community and becoming an MGI sanctioned player will benefit you in many ways.
Eligibility to participate in all MGI Events.
Support for Members looking to start a new Scrabble or Chess Club.
Eligibility for MGI Award nomination.
Assistance for overseas tournament participation.
Regular
@ ₦ 0.00K
Restricted access to major MGI Events and Tours.
Premium
Access to MGI League, Events & Awards.
Student
Discounted access to MGI League, Events & Awards.
MGI Member Verification
Provide MGI Member ID or Email to verify membership Status.
What our Stats Say on & off the Board!
Since 2017, we have continued to build an African society where illiteracy, drug abuse, cultism and other social vices are abated, and analytical ability enhanced through intellectual involvement of our youth in Mind Sports.
85%
85% of our members compete at international levels.
Testimonial
"MGI, is an outfit that thinks outside the box. Scrabble lives in Nigeria. Super kudos to an outfit born to build intellects."
Testimonial
"MGI is our own MSI in Africa, Scrabble lives in Nigeria. MGi, scrabble homestead. God bless the entire team at MGI."
Testimonial
"MGI is a great initiative that will pull the hearts and minds of the populace into meaningful use. Juvenile excesses would be curtailed."
Testimonial
"MGI has helped me develope my thinking capacity while having fun and easing stress. I recomend MGI to the next generation of coders/thinkers."
Sponsors & Partners supporting the MGI Dream.